What started as an exploration of the minigolf courses in the UK and around the world has exploded into all areas of the weird, wonderful and especially the unique. Sharing the great (and not so great) things we find, learn about and appreciate as we go!
Thursday, November 14, 2019
Woman Yelling at Cat Meme - Minigolf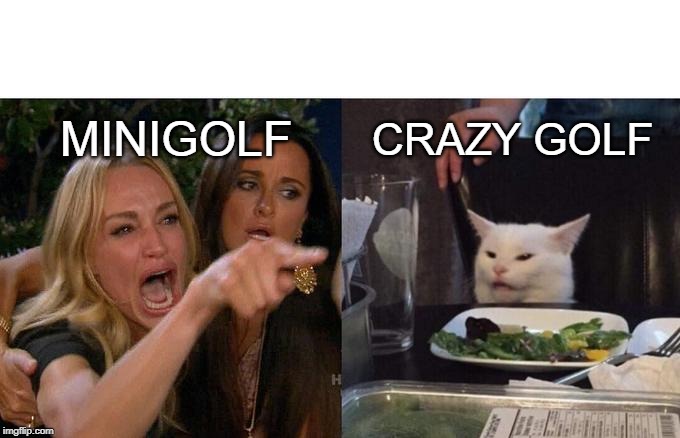 Posted by

Richard Gottfried
at Thursday, November 14, 2019


I'm a Champion Miniature Golfer on a tour of the UK's minigolf and crazy golf courses. Coeliac living a gluten free life. Train nerd. Retro gamer. Urban explorer.